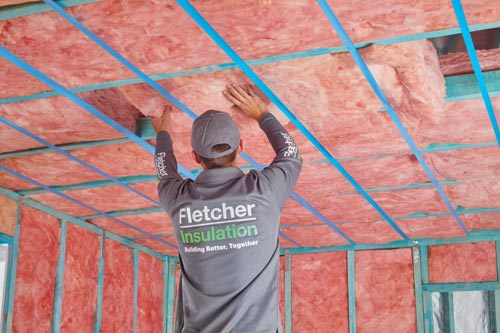 Established in 1998 by partners David and Dominic, D&D Insulation Services is an Australian-owned company that has over 21 years of experience in the supply and installation of batt insulation. Located in Ravenhall, Victoria, we provide batt installation services for residential and commercial clients in Melbourne's Inner and Western Suburbs, and beyond.
We supply and offer a complete batt installation service, for new and existing homes for all types of batts (thermal and acoustic), foils and blankets. An extensive range of polyester, fibreglass and wool products is available for acoustic and thermal applications.
At D&D Insulation, we:
Provide professional Insulation Services; including blow-in wool
Service sites in Melbourne's Inner and Western Suburbs, and beyond.
Supply and fix wall and ceiling insulation to new homes.
Have all relevant insurances, follow practical safety procedures and take full responsibility for our work
No job is too big or too small; including rake ceilings and double-storey dwellings
For more information regarding our products and services, you may call us on our landline (03) 8390 5959 or get in touch with David on 0407 850 693. You may also fill out our enquiry form found on our Contact Page.